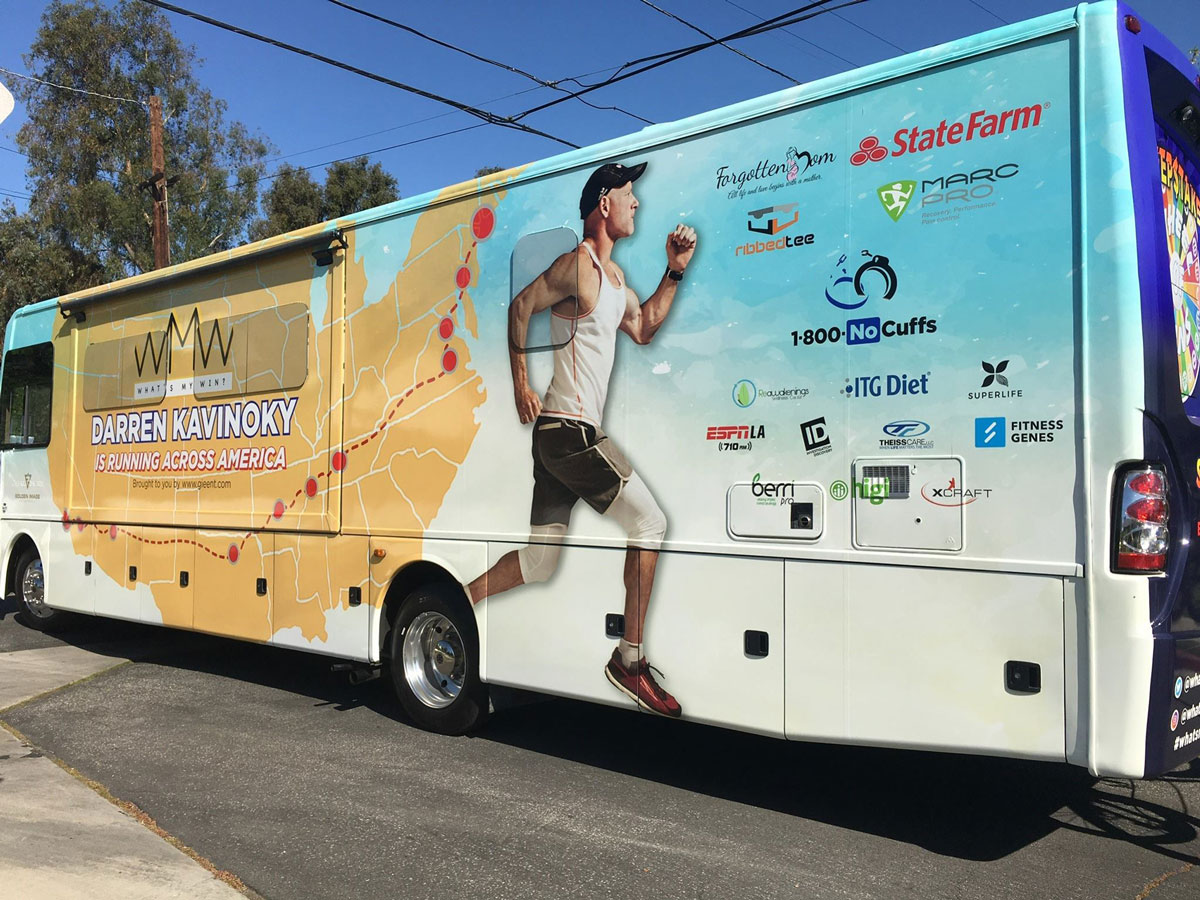 Platelet Rich Plasma and Prolotherapy Helped 'Deadly Sins' Host Avoid Back Surgery and Run 3,000 Miles Across America
You may know Darren Kavinoky as an award-winning criminal defense attorney, founder of 1-800-NO-CUFFS and host of hit TV show "Deadly Sins" on Investigation Discovery.
Kavinoky has also been in the news recently because, at age 50, he has been embarking on a historic 3,000-mile run across America, which is raising awareness about critical issues such as adolescent and adult obesity, addiction awareness, erasing the mental health stigma, the importance of monitoring your own health, and redefining what it means to be a Baby Boomer.
You might not know that, just a little while ago, Kavinoky—an energetic, athletic guy—was suffering from excruciating lower back pain. He came to Dr. Tolbert for help to relieve his chronic pain and, with a treatment involving a promising alternative to back surgery, Kavinoky was back to his regular self again.
Healing lower back pain, avoiding back surgery
That surgical alternative is a technique Dr. Tolbert developed using platelet rich plasma and prolotherapy.
Platelet rich plasma, or PRP, has been shown to be a promising pain management option for patients with chronic lower back pain, osteoarthritis and many other injuries.
With prolotherapy, platelets stimulate cells to regrow tissue, such as joint cartilage, tendons and ligaments. This treatment, designed to rebuild and strengthen the body, is the direct opposite of surgery or cortisone injections.
After getting this treatment for his back pain, Kavinoky said he noticed the difference within months.
"I've been able to get back to working out every day, and I even added hot yoga to my regimen to help with some of my flexibility challenges," Kavinoky said. "But what has made the biggest difference is not what Dr. Tolbert has done to help my back.
"It's the way that she and her entire staff have treated me from the very beginning," he continued. "For them, it was never about a broken down body part. It was about helping me find me again."
Living pain-free over 50
Kavinoky's results are significant because his treatment was always about giving life back to his body and not just about fixing the pain. Similar results have been seen in many other patients older than 50.
In a study Dr. Tolbert led, PRP and prolotheraphy were used to treat chronic lower back pain in several patients who were well over 50. Ultrasound was used as a guide to allow Dr. Tolbert to see into the damaged joints, tendons and ligaments.
In all of the cases, the patients reported significantly less pain after the treatment.
One patient—an 83-year-old man who complained of nonstop chronic pain that got worse when he went to bed, walked around or stood up straight—had very little back pain and no longer needed to use a walker within less than a year of receiving the treatment.
These results not only show that the use of PRP and prolotheraphy is an effective method for treating chronic back pain. They also support what Kavinoky is showing others with his run across the country: that life doesn't stop when you get older.
In fact, if you're anything like Kavinoky, then you too might discover that an injury or old age could provide another opportunity for your life: to celebrate the importance of finding your own path toward a better you and embracing the fact that each and every step toward wellness is a win.
We wish you health, wellness and the best quality of life you can have.
The Tolbert Center for Rehabilitation and Wellness is a Los Angeles-area state-of-the-art medical facility specializing in using non-surgical and minimally invasive techniques and procedures for the management of chronic pain. Dr. Glenna Tolbert, the founder of the center, is Board Certified in Physical Medicine and Rehabilitation, with a sub-specialty in Spinal Cord Medicine. Dr. Tolbert believes in a holistic approach to healthcare, where the physician, team of specialists and patients work in partnership to restore the quality of life to each patient.
To learn how you can treat a number of chronic pain conditions for less money than it takes to have a spa day, check out our pricing at DrGlennaTolbert.com.