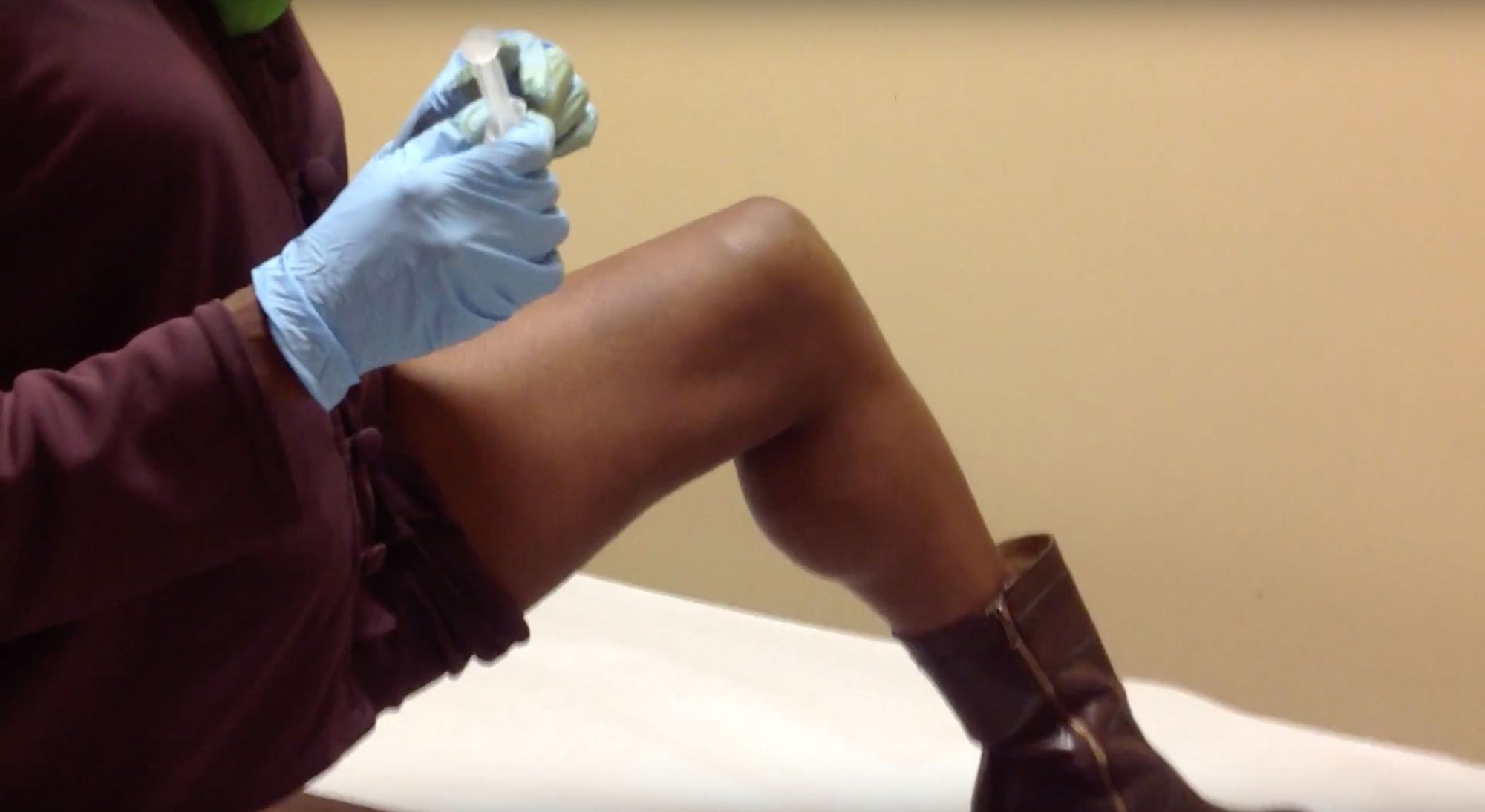 How I Healed My Own Knee Pain Without Surgery
Regenerative medicine: Depending on what conversations you've had with a previous doctor, you might or might not have heard of it.
At its core, regenerative medicine is pretty simple.
The gift from God uses minimal invasive procedures along with a patient's own body to heal that person. Regenerative therapies, such as cell therapy transplants, PRP and prolotherapy, are safe, cutting edge alternatives to surgery.
At the Tolbert Center, we believe regenerative medicine is one of the best treatments for pain—so much so that Dr. Tolbert tried out the treatment herself when she was suffering from her own knee pain.
Check out the video to see what happened.
As you can see in the video, the treatment was simple and no one had to go under the knife.
But here's some more background: The reason Dr. Tolbert chose to inject herself was not just because she wanted to experiment on herself. She is an active hiker, ballet dancer and, overall, an athletic person.
She was experiencing knee pain for a while, and she diagnosed with chondromalacia years ago. Dr. Tolbert was told by other physicians that she would have problems down the road in her life.
According to Dr. Tolbert, her knee pain was interfering with her ability to go hiking.
"I would think about every step and be unable to perform in ballet, and I was unable to be sexy-cute in heels," she said. "So I decided to try the injections I offer patients on myself to see if it would work on me, and I wanted to know how painful it was in reality and how long it took to heal."
Well, two injectors later and four years since the first treatment, and Dr. Tolbert is a witness that the treatment wasn't painful and she was, in fact, able to heal herself. The same can happen for you!
Bottom line: We love regenerative medicine and the healing powers it truly serves for our patients. Also, studies show that people respond well to regenerative medicine, and they have a better chance of maintaining a higher quality of life.
That's what we ultimately strive for with our patients.
The Tolbert Center for Rehabilitation and Wellness is a Los Angeles-area state-of-the-art medical facility specializing in using non-surgical and minimally invasive techniques and procedures for the management of chronic pain. Dr. Glenna Tolbert, the founder of the center, is Board Certified in Physical Medicine and Rehabilitation, with a sub-specialty in Spinal Cord Medicine. Dr. Tolbert believes in a holistic approach to healthcare, where the physician, team of specialists and patients work in partnership to restore the quality of life to each patient.
To learn how you can treat a number of chronic pain conditions for less money than it takes to have a spa day, check out our pricing at DrGlennaTolbert.com.