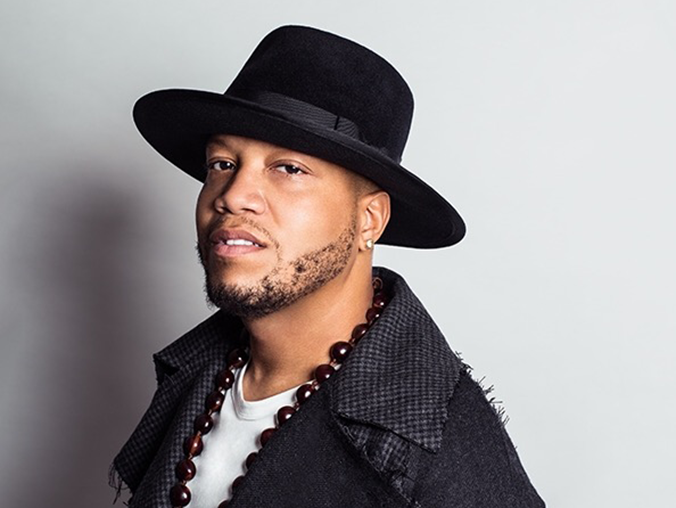 'They Gave Me the Boost I Needed to Take Back My Health'
As someone who writes music for some of the biggest shows and artists, Andrae Alexander, 38, has become accustomed to putting his whole self into everything he does so can create songs that don't just sound good but also touch people's souls.
But when he started feeling tightness and pain in his lower back while he was sitting and standing, Andrae realized that his ability to stay at the top of his game—both in the recording studio and in life—could be compromised.
It turns out that Andrae's lower back pain was the result of a pinched nerve due to arthritis, stemming from his time in the military.
Check out this next installation of our patient stories series where you get to hear, first hand, from real patients and their healing journeys. Hear how Andrae discovered a simple, non-surgical treatment from the Tolbert Center that gave him the ability to return to an active lifestyle.
Tolbert Center: Tell us a bit about yourself.
Andrae: I am a composer who has worked on shows like Empire, the movie Detroit, and for artists like Ne-Yo, Blackbear, Swae Lee and more.
TC: Tell us about what was causing you pain.
Andrae: I was having extreme stiffness in my back, numbness in my feet and shooting pain through my legs every now and again.
TC: What did you try before you found the Tolbert Center?
Andrae: I mostly did massage and yoga every now and again.
TC: How was your experience at the Tolbert Center different?
Andrae: Instead of seeing the doctor and getting treatment that would only last for a couple of hours, Dr. Tolbert asked questions to pinpoint the root of the issue and then her team gave me exercises that could be done at home to keep the pain at a minimum.
TC: Now that you've been healed, how differently do you feel?
Andrae: I feel great and have been going to the gym consistently for months, which has not been the case for years. The core strengthening exercises that I learned from Dr. Tolbert and her staff have given me the boost I needed to take back my health and dedicate myself to getting stronger and leaner.
TC: How has the healing from your pain helped you get back to the things you love to do in life?
Andrae: I didn't notice it right away. But recently I was running up a flight of stairs to catch a friend and was not winded and felt no pain when I got there. At that moment, I realized that I finally felt like myself again. That may not seem huge to anyone else. But, for me, the ability to do the things you love without thought of the limitations of your body is priceless.
TC: What do you think really made the difference for you at the Tolbert Center?
Andrae: The difference was the attention given to the details of my personal medical records. While some doctors will give a generic answer and send you on your way, Dr. Tolbert throughly examined other aspects of my records and sent me back to my primary care physician with questions to further improve my health.