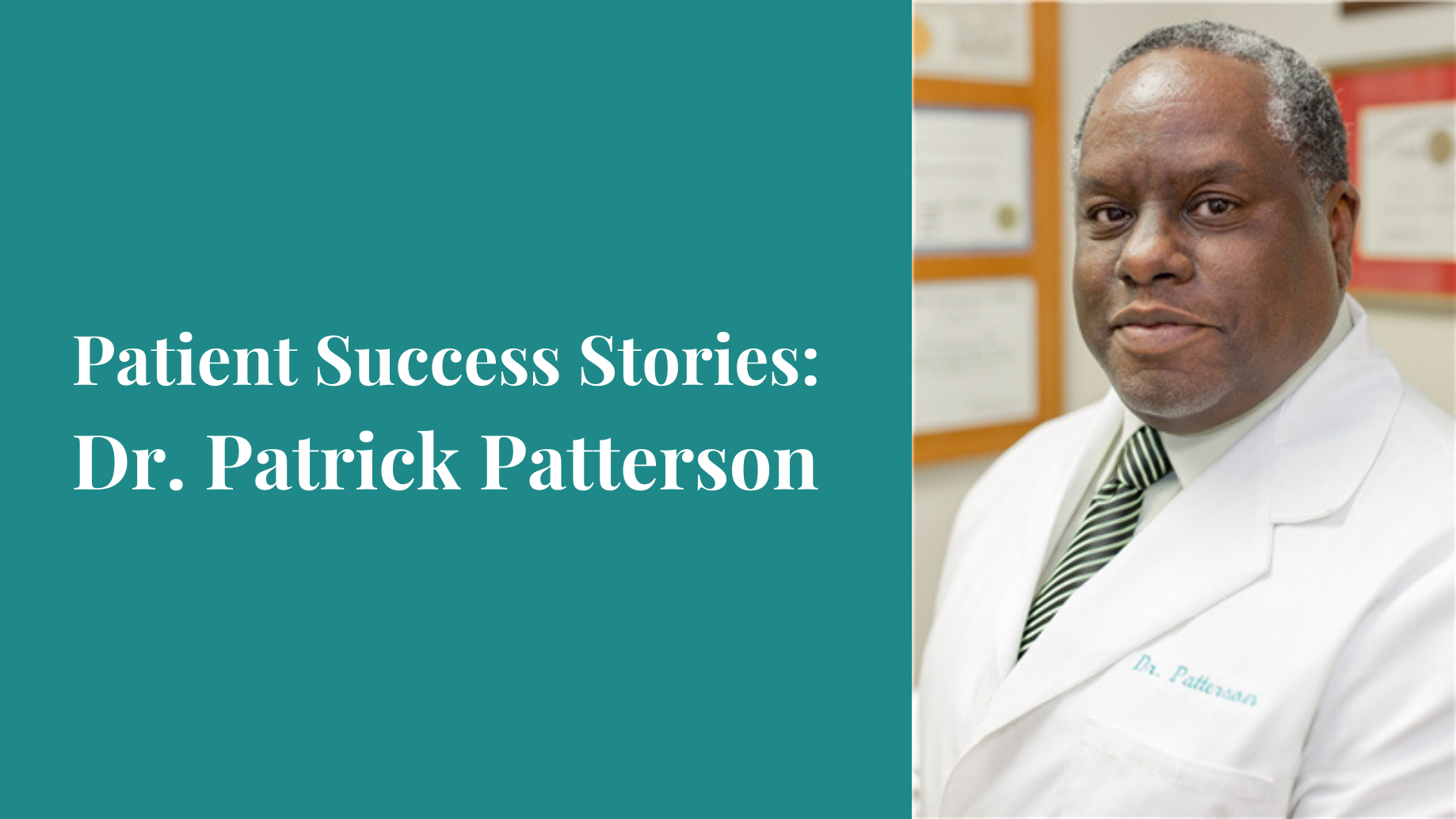 'I Am Pain-Free and Totally Recovered'
Dr. Patrick Patterson is used to treating other people's pain and correcting their overall physical function.
So when he injured his knee while doing some strenuous lifting, he was sure he could find a solution and get back to being active like he's always been used to doing.
But after his knee kept swelling up and the pain persisted after several treatments he tried out on his own, he realized he needed an alternative solution.
Check out this next installation of our patient stories series where you get to hear, first hand, from real patients and their healing journeys. Hear how Dr. Patterson discovered a simple, non-surgical treatment from the Tolbert Center that gave him the ability to return to an active lifestyle.
Tolbert Center: Tell us a bit about yourself.
Dr. Patterson: I am a practicing full time chiropractor with a very busy office. I enjoy working in my gardens, painting and driving my car in the back canyons of our local mountains and beaches. I also enjoy using my home gym and taking morning walks.
TC: Tell us about what was causing you pain.
Dr. Patterson: A torn right medial meniscus.
TC: What did you try before you found the Tolbert Center?
Dr. Patterson: I did some physical therapy, and I also tried to do some self-care by using ice and doing elevation and stretching.
TC: How was your experience at the Tolbert Center different?
Dr. Patterson: It was a step up. Progressive, minimally invasive, natural all-inclusive care.
TC: Now that you've been healed, how differently do you feel?
Dr. Patterson: I am pain-free and I am totally recovered, with the full function of my knee.
TC: How has the healing from your pain helped you get back to the things you love to do in life?
Dr. Patterson: I am on my feet most of the day at the office, so that always worried me before. But now, I don't need to take breaks to get off my feet. I can walk for miles as well as run without this fear of hurting myself. I can sit with my knee bent comfortably. Even working in my yard is pain-free and enjoyable again.
TC: What do you think really made the difference for you at the Tolbert Center?
Dr. Patterson: Of course Dr. Tolbert and the great staff. The PRP and prolotherapy were a godsend for me. I didn't have to close my office. I continued working without having to have an extensive rehab time after surgery.