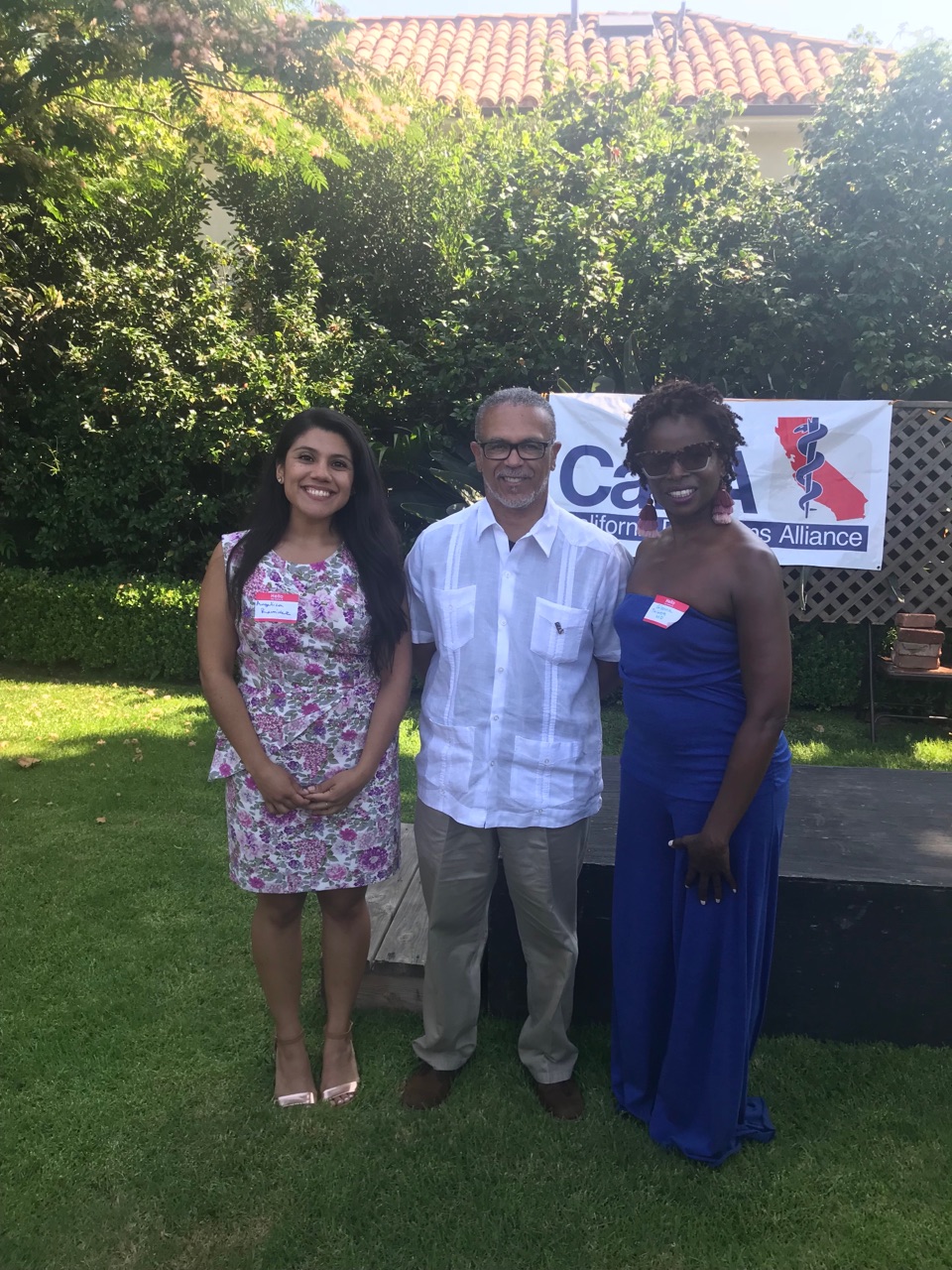 Happy 53rd Birthday, Medicare!
The Tolbert Center wishes a happy 53rd birthday to Medicare! Dr. Tolbert recently joined the California Physicians Alliance in celebrating Medicare, a vital service that provides healthcare to millions of Americans. The celebration included appearances from elected officials and other leaders who all spoke on the importance of expanding healthcare for all.
A little bit more about the California Physicians Alliance: The organization is a voice for physicians, providers and advocates who want a healthcare system that works for us all.
Here is what some of the speakers at the event said:
David Lazarus, an award-winning columnist for the L.A. Times, shared a story of a woman whose life-saving cancer medications cost her $7,000 each, and her insurance would not pay for it.

Dr. David Carlisle, CEO and president of Charles R. Drew University, spoke on what he calls the "wallet biopsy." "No other country in the industrial world has to pass this biopsy—dissecting the wallet for an insurance card—in order to receive and determine healthcare," he said.

"I am no longer accepting the things I cannot change. I am changing the things I cannot accept." — Angela Davis

"Healthcare is a right." – Congressman Ted Lieu
Remember that elections matter and to vote to keep Medicare out of the hands of private businesses and insurance companies. As Congressman Lieu said, it's up to us to hold Congress accountable and each one of us has to claim our ability to impact change.