Dr. Glenna Tolbert Presents:
Have

Longterm Pain Relief
Without the "Pain" of Needing Surgery Or Pills
Very Limited Seating – Only 50 Seats Available Per Webinar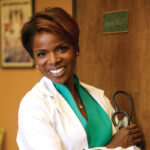 Dr. Glenna Tolbert, MD
Physical Medicine and Rehabilitation Doctor
Attention baby boomers and seniors who want to age healthier and feel fabulous.
You're about to discover the secrets to having longterm pain relief without the "pain" of needing surgery or pain medications.
I'd like to invite you to attend a very special webinar event that I'll be hosting soon titled:
"Imagine Reversing The Aging Process Using Your Body's Own Recovery System"
I'll show you that there are a number of healing possibilities for chronic pain and healthy aging, and I'll share with you one secret that traditional doctors, insurance companies and Big Pharma don't want you to know about…but it's the one thing that can restore the active lifestyle you deserve.
If you're serious about wanting to age healthier and feel fabulous without needing surgery or pain medications, register now for this special event that will show you exactly how to have longterm pain relief.
WARNING: Space will be limited and a LIVE training like this always fills up because it is significantly better than the information others charge you thousands for… even though it is free.
This one will be no exception. So claim your spot now!
© 2019 Tolbert Center for Rehabilitation and Wellness – All Rights Reserved